Convenience is one of the biggest draws of online shopping. You can buy anytime and anywhere even through your smartphone. However, it is not free of problems. There are many people who often have hesitations, afraid of getting scammed. There have been countless horror stories of how people got ripped off from their online shopping experiences. To avoid this from happening, keep on reading and learn from some of the tips we'll share.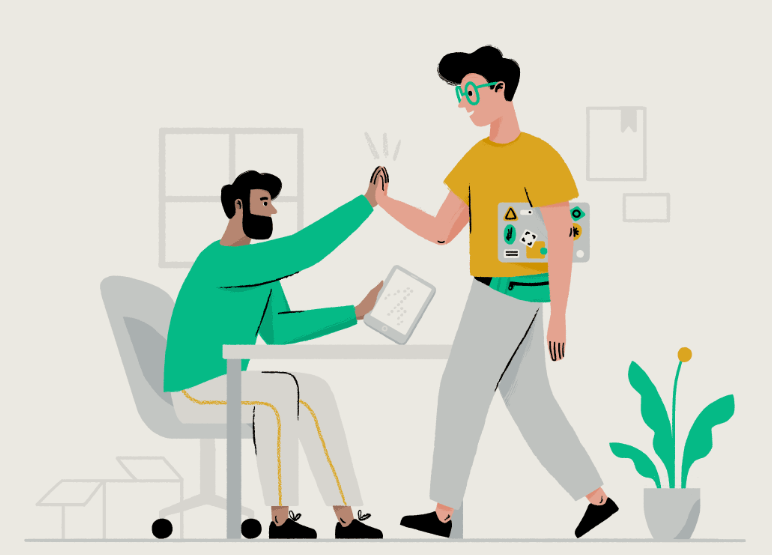 Read Reviews
One of the most important is to read reviews shared by other people. Some buyers are generous enough to share their real-life experiences, which will make it easier for you to narrow down the pros and cons. Pay attention to what they are saying about the quality of the product and their interaction with the seller. Be cautious when reading reviews and be intelligent to know what to believe in. There are some instances when shady sellers would pay others to make fake reviews to make their business appear better than what it actually is.
Check websites like Best Reviews. The latter provides product reviews in every category, which will be crucial in ending up with a well-informed decision. They analyze millions of products from the most popular online stores in the world.
Go Mobile
In one article from PC Mag,  the author reiterates that there is no need to be afraid of using your mobile phones for online shopping. Most major retailers have developed their own mobile applications, providing an intuitive and seamless way to shop. Purchasing directly from the app is a great way to shop quickly. As noted above, however, you need to read reviews about the app to be sure that it is safe and that it won't be frustrating to use.
Create a Secure Account
In most online stores and shopping platforms, one of the major requirements is a user account. You need to log-in before you can buy items. Make sure to create a safe and secure account. It is crucial to use strong passwords that no one would be able to easily guess. A password manager can also help for passwords that are virtually uncrackable. Do not give your account details to anyone. Access your account using only secure devices.
Read the Return and Exchange Policy
Many people are hesitant about online shopping because they do not have the opportunity to personally try the product before having it purchased. The best solution for this is to make sure that the seller has a good policy for return and exchange within a number of days. This way, if the product does not fit, if it is defective, or if there are other problems, you can send it back to the manufacturer, and in turn, they must be able to exchange it or provide an unconditional refund.
Check the Website URL
For safe online shopping, do not forget to check the URL from where you are shopping. If you are required to provide personal details or credit card information, see to it that the URL is secure. If the start of the website only states "http", do not proceed. It should be "https." Also, see to it that there is a padlock symbol on the side, which is an indication that it is a secure website.
Find Coupons and Discount Codes
Do not be in a rush when you are shopping online. You can find discount codes and coupons online. Often, the homepage of the seller will advertise if they have existing promotions. Also, you can choose your preferred search engine to look for codes that you can apply upon check-out to enjoy huge discounts. In some cases, you can even use multiple codes for bigger discounts. Sign-up for the newsletter of the seller and you will receive promotional materials, including discount codes and on-going promotions.
Avoid the Pricing Trap
This is one of the online shopping secrets you need to know. Most sellers practice a technique called dynamic pricing. Basically, it is a strategy wherein different prices are shown to different customers in different locations. One of the best ways to outwit this is to clear your browser history, including cookies. It is also good to use incognito mode. If possible, shop from the localized version of an international website.
Shop of the Right Day
When it comes to online shopping, timing is key. In one article from Time, the author reveals that the best time to go online shopping is Monday. Many discounts and rebates are available this day, especially if you are buying a computer, camera, and TV, among others. Tuesdays and Thursdays also have a good reputation for online shopping. Many people, however, recommend avoiding Sundays. November is a good month to shop for the biggest discounts. January, right after the holidays, is also a good time to shop online.
Shop Around
It is tempting to buy a product you like right there and then, but this is not one thing that you should do. Most online sellers may rush you to close a sale, but do not give in. For instance, some might intently advertise products as low in stock to encourage buyers to buy. What you should do is to look for alternatives. Doing this online is easy. Compare deals from several sellers and see which one can offer the lowest price. Aside from the price, consider other inclusions that will make sure you can enjoy the best bang for the buck.
Trust Your Instincts
This is perhaps the most important when you are shopping online. Always trust what your instincts say. If you have even the slightest doubt, it is better to be safe than sorry. If the offer is too good to be true, such as a price that is unbelievably low, this is an obvious sign that you need to be cautious. If you have doubts about the reputation of the seller or the mode of payment that they offer, do not proceed. Take things slowly, think, and consider your instincts at all times.