Those who are the know-how of ITSM are aware that the upgraded version of ITIL i.e. ITIL 4 Foundation was released on Feb 28, 2019. This latest version has been augmented to evolve with the IT revolution and incorporates several new features to provide comprehensive services manual for the future-forward organisation. If you are a newbie to the ITSM scene however, here's all you need to know about ITIL 4.
What is ITIL?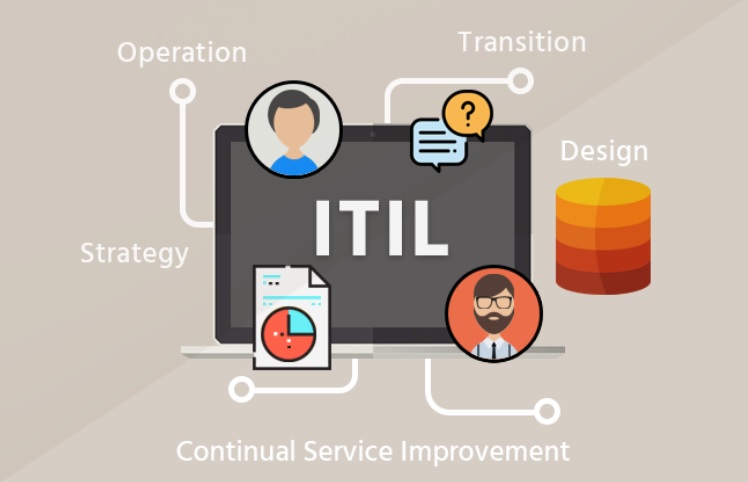 ITIL stands for Information Technology Infrastructure Library. Largely started off as a government database for all-things IT, ITIL slowly evolved to form a body of globally-renowned intellectual property to describe best practices in the IT Services Management sector. The latest iteration for ITSM processes, procedures, tasks and more was released in early 2019 – ITIL 4. ITIL certified candidates are recognised as experts in the IT services infrastructure across the world, and form a premier network of individuals who largely define the trends in the sector through a global community that advocates for best practices. Moreover, ITIL certified individuals play pivotal roles in large organisations like P&G, Capital One, Boeing, BP and even NASA who have built ITIL into the core organisational principles.
How do ITIL certified candidates score against non-certified individuals?
There are several advantages to undergo an ITIL4 Foundation training.
ITIL certified candidates have higher job openings as several large companies who incorporate ITIL ideologies, actively seek out candidates with the certification.

ITIL certified candidates are known to scale faster in their ITSM careers as they are well-connected with the latest practices and trends in the industry.

While the above two claims are largely incidental, the real test as to whether it's really worth getting an ITIL certification is the salary. For this, take a look at PayScale reports for CIOs. CIO is the ultimate position you can get as an ITSM expert. CIOs with ITIL certifications get paid an average $180,000 p.a. However the average salary of a general CIO is $158,178 p.a. in the U.S. This statistic speaks volumes about not just monetary benefits, but about the skill set value that an ITIL course will provide.
What's new in ITIL 4?
An enabler for a strong career in ITSM, ITIL has long been renowned for developing practices and procedures that streamline processes to deliver an efficient service management system in order to improve customer satisfaction. The latest iteration of ITIL takes it to a whole other level. So much so, that the body says its "not just merely the next iteration; ITIL 4 stands for Industrial Revolution 4". 
Sweeping changes have come forth in the IT industry; thanks to the trifecta of IT revolutions – data, IoT and cloud-computing all scaling new heights. With so much happening, the face of IT services has largely changed from dealing with individual issues in an organised manner towards broader goals. This is because IT services itself can benefit a whole lot from the above-mentioned technologies. On an entrepreneurial level, the best ITSMs are already collecting data from customers, pre-defining ticket-raising in IoT devices and connecting customers to the cloud on an incomprehensible scale to make customer satisfaction key priority. To really see the scale of things, one can only think about the number of robocalls and chat boxes they interact within a day! Given all this, ITIL has taken it upon itself to move away from just defining procedures towards developing practices. This kind of approach in IT service is somewhat unprecedented and is a welcome break from an inflexibility of procedures! ITIL 4 specifically describes how it has incorporated these new technologies in its modus operandi. Secondly, ITIL 4 has taken to Agile in service and incorporated the continuous improvement methodology into its core. 
Getting ITIL 4 Foundation certification gives you the early bird advantage in understanding upcoming changes in ITSM. It will help you forecast your own career path as well as define the trending patterns in the industry itself, giving you an intangible yet assured advantage against your peers.
How do I get ITIL certified?
To obtain an ITIL certification, you are required to take up various levels of examinations. 
ITIL Foundation

ITIL Managing Professional(MP)

ITIL Strategic Leader(SL)

ITIL Master
The above steps describe the certification scheme. You are required to pass each level individually and cannot directly take up the ITIL Master course, as you are required to earn credits by taking up ITIL 4 training from an accredited instate. Once you complete the training, you can take up the ITIL 4 Foundation examination – an MCQ themed digital paper consisting of 60 questions. On passing the examination, you will receive your certification. 
Now that you are aware of the latest happenings in ITSM, it's time to fast track your career path by gifting yourself the knowledgebase of ITIL!