How to allow Quarantine email from the Ironport:-
Cisco IronPort sometimes determine an email is spam or phish and the email should be dropped. However, just dropping an email can be dangerous as perhaps it is a "false positive" and is actually an important email. In this case, dropping the email would be very bad.
The quarantine action in these applications exists so that important emails don't get lost. The quarantine action will silently send email to the user's quarantine. All the suspected spam/phish email sits in the quarantine and the user is free to review quarantined email to verify nothing important was quarantined.
If something legitimate was quarantined (called a false positive) the user can Release the email to their inbox.
Today i am going to show you How to allow Quarantine email from the Ironport ?
To allow quarantine email, you have to login on the Email Security appliances.
Navigate to Monitor > Quarantines
Now click on the Policy option here.
Then click on the Search Quarantine option.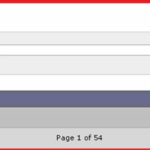 Now you have option to search based on Sender, recipient and subject. Like in my case I want to search quarantine mail for bdlink.com.bd that's why I enter the bdlink.com.bd in the envelope sender option.
Then click on the search option.
It will show you all the quarantine email related to particular domain. Select all the email and select the release option from the action menu.
Now click on the commit option to save your changes.
Note :- You have to do same changes on the other machine also.
To switch to other machine, navigate to Centralized management option and select the select machine
Hope you like my post.How to allow Quarantine email from the Ironport. Please share with others.
Also Check :-