A QR code generator is a great tool that enables you to generate Quick Response Codes, or QR codes that are mostly used by businesses for marketing purposes. QR codes are invented in Japan in 1994, a QR code is simply a two-dimensional barcode. With a sudden had in popularity, there are lots of free QR code generators lingering online that claim to be the best free QR code Generator, let's compare and see what is and what isn't?
How to pick the Best Free QR Code Generator that is right for you in 2018?
Don't you worry, we did our homework for you, we have crafted a list of 10 of the best free QR code generator software available online that will help you create your custom QR code designs with your logo. Some of these QR code tools might ask you to sign up first before you download the QR code image. Others are just free to use depending on what services you use.
There are many important things to look into while choosing the right QR code generator online such as the ability of the tool to track and analyze data or if it is compatible with common QR code readers. Luckily, our list includes many QR code generator software for Windows as well Mac users since they are all online! Important to understand, dynamic QR codes are QR codes to track data with and where you can edit the content behind the qr code, static QR codes can't.
Best free QR Code Generator software Online in 2018
QRzebra
QRzebra is one of the best and complete Free QR code generators I have tested, easy to use and you can quick make some awesome custom designs that you can save as a template to reuse later. No need to sign up, really easy to use. On QRzebra you can also track data and make dynamic QR codes and qr codes in bulk for more professional use.
It's brilliant if you want to make a unique qr code with logo for free. Furthermore you can make different type of qr codes: URL qr codes, WIFI qr codes, Facebook qr codes, Pinterest QR codes, Youtube qr codes…. and save as a PNG or SVG. QRzebra definitely has everything you need from a smooth user interface and intuitive layout with a rich pallet of options. Without a doubt one of the best QR code generator software on our list!
ForQRcode
Another free QR Code Generator, ForQRCode lets users create their very own personal QR Codes with good quality in SVG, PNG, and EPS formats. Not to mention, ForQRcode also supports SMS ,Email, Text, Link, WI-FI, Vcard, Location and PayPal. It has a responsive design and easy to use interface. However, users can not register or login to download out any QR codes with data input. We like it definitely worth to look at.
QRStuff
This QR code generator is a little bit different from other best free QR code generator software on our list, in the sense that QRStuff is both a QR code generator as well as online creator and is 100% ad-free with permanent QR codes that don't expire! We like to mention, QRStuff allows you to make static QR codes for free, dynamic qr codes are paid.
With QRStuff you can also create QR codes with logo ready to be added to a T-shirt and even print them anywhere you want. There is also a lot of scope for creating a smartphone-readable 2D barcode that contains Facebook link, Google Maps location, Vcard contact information or URL
QRCode generator.com
QRCode Generator is a funky online tool for both creating and saving QR Codes instantly. Even if you want to convert image to QR Code or convert other different information, rest assured QRCodeGenerator can do it without a problem.
With the free QRCodeGenerator, it is only a matter of a few seconds before you can create a QR Code from a variety of available QR Code types such as QR Code, vCard, Email etc. QRcode generator is free for static qr codes, dynamic qr codes are paid.
Mobile Barcodes
A bit a different one on our list of the best free QR code generator software, Mobile Barcodes can be used to create QR-Codes of your choice. But, the real differentiator here is that you can make super cool QR codes from any content as per your liking and share them with mobile users. How? As soon as you have created your special QR code, you need to use your mobile phone's software to get the data stored in the QR code. It is less creative as other still a good value.
The QR Code Generator
The QR Code Generator is a free online QR code generator that only has the typical black white QR Codes. It offers tracking, free text, vCards, dynamic codes, analytics and more. However, the content of the QR codes can't be changed as soon as they are created.
If you use web browsers such as Chrome or firefox and have a webcam on your computer, you can also scan QR codes with your web browser using "The QR Code Generator". Moreover, you can also send a link from a phone to your desktop browser using skype, whatsapp or any other chat tool.
Visualead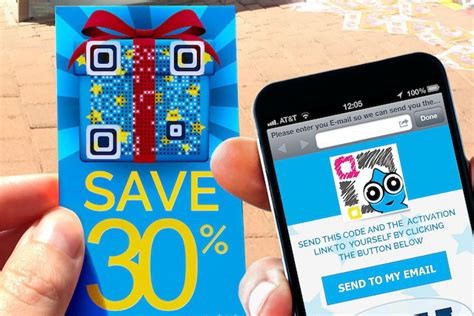 Visualead is different from its peers in many ways. With its Artistic QR Code technology and O2O, Visualead has specialized in machine learning AI, computer eyesight, and computational math. You can use Visualead all you want since it is protected by patent applications worldwide in many countries. Visualead has lost a bit its popularity, but still worth to check out.
Tec-it
Tec-it is a unique free online QR-code generator that delivers QR-codes exclusively in PNG format. Tec-it can be used to make QR codes for web page, tweets, emails, URLs, text messages, phone calls, WiFi access, meCard/vCard electronic business cards, events and a many more things.
Goqr Code Generator
Anyone can generate free QR codes on Goqr Code Generator's platform in a sec thanks to its good layout and easy to use interface that makes the process efficient.
Also, this awesome generator allows you to read to text, phone number, vCard, or SMS. For those not aware, linking to a vCard allows people to easily and quick save their contact information whilst reading the QR code.
Uqr Code Generator
The last QR code maker on our list is UQR. Do you want to have a look at the conversion rate of your QR code campaigns and also generate unlimited QR codes for free? Say no more for Uqr Code Generator is here by your side. Uqr code generator can produce and handle many QR codes with ease as well as save your time by bringing up all your QR codes under one single view so that you can improve your QR code campaigns' conversions.
Conclusion
 These 10 QR generators are the best qr code generators for 2018, the one that stands out is QRzebra as they just go a bit further than their competitors and have a more detailed pallet of options and better user interface. QRstuff also gets an honorable mention. QR codes will become very important in a time where all is getting digital and most people are familiar with scanning qr codes. We are sure we will see many more uses for QR codes in 2018 and 2019. Dynamic QR codes will also win importance as you can track data and edit the link of your QR code to any other link witch saves you on printing.