Explore The Human Body in 3D View :- 
View out human body in 3D view is really awesome.If you are interested in Biology this tutorial is good for you. with these awesome website you will really learn the Human body in easy way. i left the biology subject in 10th standard. but this sites help me to learn body parts in easy way. ok. let's start.
This website is really awesome for human body. here you have option for both ladies and gents.
You have all the options check one by one to all
Open www.healthline.com , search for particular body part. it will show in different-different options.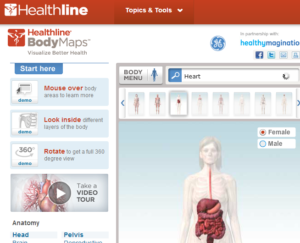 Enjoy this educational tutorial.
Hope you like my post.Explore The Human Body in 3D View. Please Share with others.