How to add Google Analytics to WordPress :-
Google Analystics is service provided by Google to monitor your websites. With Google Analystics, you are able to watch Real time visitors, Daily visitors, Monthly visitors, Used Devices , Traffic source like Organic ( Traffic comes from Search engine search ), Social traffic ( Facebook, twitter etc. ) and Referral ( Traffic comes from other website ) and many others nice features for Website monitoring. and WordPress is one of the most used CMS for website development.
Today i am going to show you How to add Google Analytics to WordPress ?
Navigate to http://www.google.com/analytics/ and login with your Google account then click on the Sign up.
Now choose the Universal Analytics option.
Now Setup your account with your Account name, Website name with your Website URL.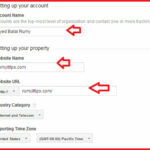 then click on the " Get Tracking ID " to get your Google Analystic ID.
it will give you your Website Tracking ID and your Tracking Code.
Here your Google part finish, now you have to enter this analystic code in your WordPress site. Navigate to Plugins > Add new and Search for Google Analytics plugin and install it.
Now Navigate to Settings > Google Analytics and Enter your Google Ananlysitc Tracking ID  that you created in Google analystic.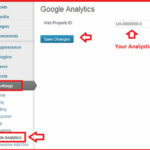 another easy method is enable Google Analystic with your Cpanel account in Logs section.
Now you are able to see your Website traffic
Enjoy your Website Monitoring with Google Analystic.
Hope you like my post.How to add Google Analytics to WordPress. Please Share with others.
Also Check :-
WordPress SEO Tips to Increase Search Traffic
Using Photoshop for Search Engine Optimization of Images
How to Access Mobile Websites Using Your Desktop Browser
How to Fast Index Your New Post By Google