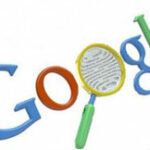 How to Fast Index Your New Post By Google :-
Every webmaster or blogger wants that there post gets index on Google search results for getting Organic traffic .
Google search bot crawl those site first who's page rank is high and who have quality and unique content in the meaning of SEO.
For Google indexing, first your website or blog must be verified with Google Webmaster tool.
Open the Google webmaster tool , Click on the Crawl and select the Fetch as Google Option.
and enter your new post URL and click on the fetch option to fetch your new post as Google.
now click on the Submit to index option.
now if you seen in the below picture, this article is published 1 minute ago published and it,s not indexed by Google.
now after the submit to indexed, within minutes it will indexed
Enjoy your fast indexing.
Also Check :-
Help Search engines know what your site is about
What People Search For – Most Popular Keywords
Using Photoshop for Search Engine Optimization of Images
Hope you like my post.How to Fast Index Your New Post By Google. Please Share with others.