How To Get Detailed Information About Your PC ?
Do you want to easily find detailed information about your Windows PC ? Today i am going to show you How easily you will get the all detailed PC information with these free tools.
1. Speccy
Speccy is a powerful system information tool that can show detailed stats on your hardware with minimum user input.
Once you launch the app, it automatically scans the computer and displays the information in a very well-organized interface, with the process taking less than a minute.
While the machine is a bit stressed up during this time, the hardware scanning process collects information on every single area of the system, including CPU, RAM, motherboard, graphics, hard drives, audio, peripherals and network.
2. CPU-Z
CPU-Z is a freeware utility that gathers information on some of the main devices of your system. CPU-Z does not need to be installed, just unzip the files in a directory and run the .exe. In order to remove the program, just delete the files. The program does not copy any file in any Windows directory, nor write to the registry.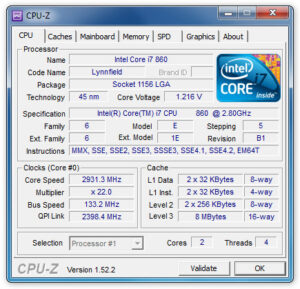 3. Belarc Advisor
Belarc Advisor is a full-featured system information application that scans your computer and displays in a web-based interface a comprehensive report on the software and hardware components.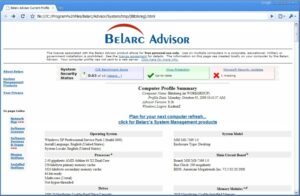 4. Sisoftware Sandra Lite
Specifically designed to provide users with detailed information regarding their computer, SiSoftware Sandra Lite offers an impressive array of information concerning every single hardware component that is hidden under the hood of the machine.
When using it for the first time, less experienced users might be taken aback by the complexity of the software, but the interface is so intuitive that anyone can learn to operate it within minutes.
Hope you like my post How To Get Detailed Information About Your PC . Please Share with others.