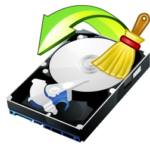 How To Recover Files After Formatting Hard Drive ?
Recently my one friend by mistake Format a one local drive on his laptop. He have lots of Financial data and personal pictures in that drive. Today i am going to show you How i recover his data with TestDisk open source tool.
TestDisk is a multi-Operating System hard drive recovery utility. It supports DOS, Windows, Linux, and Mac operating systems and works with FAT, ext2/ext3, and NTFS file structures. It is a master of all. It is specifically designed to "recover lost partitions and make non-booting disks bootable again."
Let Start, For this demonstration i just formatted my one drive having some PNG files.
Now download Test Disk for Windows. However all other operating system are also available.
Open http://www.cgsecurity.org/wiki/TestDisk_Download and Download your Testdisk file.
Now Extract this Zip file
and install the Photorec_Win Exe.
Now Press Enter to Proceed. it Will show you all the Formatted Disk. Now select your Formatted disk. here you have the option for File type also.
Now press enter, make sure Search option is selected. Now it will show you Supported file system. Select the other option and press Enter
 Now it will ask you choose the space to analysis. Choose the Whole and press enter.
Now it,s asking for the Save location. Press Y for yes.
Now it will start your recovery.
it will Store your data in the Installation folder of Testkdisk as a foldername recup_dir.1 .
Enjoy your recovered file
Do the same thing for recover memory card data.
Hope you like my post . How To Recover Files After Formatting Hard Drive. Please Share with others.