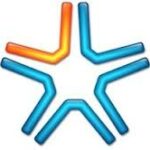 How to Reinstall Windows Without Having to Reactivate ?
Every time when you format your windows then you need to be reactivate again. New laptops are comes with installed windows. So it,s important for us to take the backup of Windows Product key.
For this job you need to be download advancedtokensmanager .
Advanced Tokens Manager is a very easy to use application that backs up Windows and Office 2010 activation, providing a very user friendly interface to help you in this regard.
The program can work with multiple versions of Windows, but it only supports the 2010 release of Microsoft Office, so you can't use it with older releases of the popular office suite.
Backup Your Windows Activation :-
Once you get the advancedtokensmanager zip file, Unzip it. it,s look like
Now click on the Activation Backup icon to take the backup your activation key. It will give you one windows for notification. Just click on yes.
It,s use a moderate amount of CPU and RAM resources while backing up license files.
If you proceed, the Advanced Tokens Manager would create the backup in a subfolder called Windows Activation Backup, in the same folder as the Advanced Tokens Manager.exe. Now you should close this program and copy the whole folder containing the Advanced Tokens Manager files and the backup in a safe place. When you have to re-activate Windows  in future, simply use this same folder and run Advanced Tokens Manager again. This time, it would show an option to restore the backup.
Now in case of Restore click on the Activation restore Option.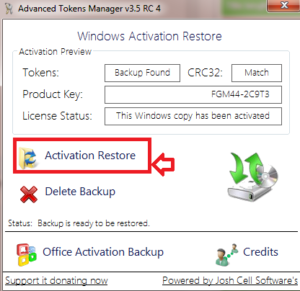 Now click on the restore now option.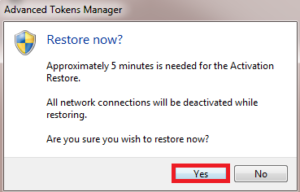 within minutes it, will give you success Notification
Now your Windows is activated
Also Check Never Download Windows update again
Hope you like my post How to Reinstall Windows Without Having to Reactivate. Please Share with others.