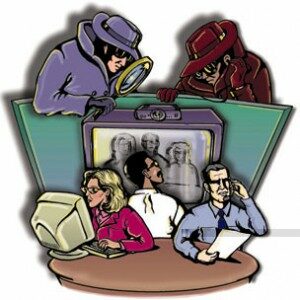 How to Stop Trackers From Tracking You Online ?
Are you concerned about all the tracking that goes on while you surf the Internet? Whenever you search for anything online trackers try to track you about users habit. it,s matter of advertisement market, Spammers and Social network.
Today i am going to Show you How you can protect your Privacy online with Chrome extensions.
To open your Extension setting in chrome open chrome://extensions/ and click on the Get More extensions.
1. DoNotTrackMe :- Stop companies from tracking you
DoNotTrackMe is the new and improved DoNotTrackPlus. Now with more tracker blocking power, stop identity thieves, advertisers, social networks, and spammers from tracking you.
 2. AdBlock :– Block Add All over the Web
 Block all advertisements on all web pages, even Facebook, Youtube, and Google
It works automatically: just click "Add to Chrome," then visit your favorite website and see the ads disappear!
3. Ghostery :- Protect your privacy. See who's tracking your web browsing
DETECT:- Ghostery sees the "invisible" web, detecting trackers, web bugs, pixels, and beacons placed on web pages by Facebook, Google Analytics, and over 500 other ad networks, behavioral data providers, web publishers – all companies interested in your activity.
 LEARN:- After showing you who operates behind the scenes, Ghostery also gives you the opportunity to learn more about each company it identifies, including links to their privacy policy and opt-out options.
 CONTROL:- Ghostery allows you to block scripts, images, iframes and objects/embeds from companies that you don't trust.
 COLLABORATE:- Ghostery also includes the optional, opt-in feature called GhostRank, which sends Ghostery servers anonymous information about the trackers you encounter and where you encounter them.  This helps us improve and support Ghostery.
PROTECT YOUR PRIVACY:- Ghostery is built and maintained for users that care about their online privacy, and is engineered with privacy as a primary goal.  Ghostery use is anonymous. No registrations or sign-ups are required. The Ghostery plug-in does not place session cookies into your browser. Neither the Ghostery application nor
4. ScriptSafe :– Regain control of the web and surf more securely.
5. Block Third Party Cookies with Google Chrome Content setting
 Enjoy your surfing without tracking.
Hope you like my post How to Stop Trackers From Tracking You Online, please share with others.