Organize All Your Cloud Storage In One Place with Jolidrive
You probably access at least a handful of cloud services every day, such as online storage, social networks and video- and photo-sharing sites. Keeping on top them all can be a challenge, but Jolidrive makes it easier by bringing all your accounts together in a single, easy-to-use website.
The web app supports all the popular services, from Google Drive to Facebook, and will be adding more sites in the future.
1. Either create a Jolidrive account or sign in with Facebook. Click the button to Get started Now.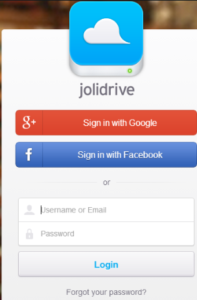 You will be presented with a page showing all the supported services. Move your mouse over one you use, and a green plus sign appears. Click to add that services to Jolidrive.
You need to grant permission for the app to access your info on the cloud services you add. You can add more by clicking Add new services or by move your mouse over the greyer-out choices.
To view a connected service, click it. For storage services, Such as Google Drive and Skydrive, you will see folders you have created and the amount of storage you have remaining.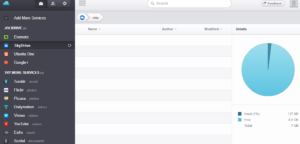 Click the Setting button to customize your profile and add a photo. You can change your email and  username in Account, and choose which message you want to receive under Notifications. Select Applications and click Display applications on the Web.
Click the Home button and select Applications to see which web apps you can run.
Enjoy your all cloud storage at one place.
Hope you like my post.Organize All Your Cloud Storage In One Place with Jolidrive. Please Share with others.
Also Check :-  How to encrypt your cloud storage for free