Free Online Vulnerability Scan with Qualys FreeScan :-
Qualys FreeScan. It's free, all you need is a browser!
Accurately check your network, servers, desktops or web apps for security vulnerabilities. In just minutes, you can know where you're at risk:
Scan computers and apps on the Internet or in your network.
Detect security vulnerabilities and the patches needed to fix them.
View interactive scan reports by threat or by patch.
Test websites & apps for OWASP Top Risks and malware.
Test computers against SCAP security benchmarks.
Qualys FreeScan service enables you to safely and accurately scan your network for security threats and experience the benefits offered by the award-winning QualysGuard Security and Compliance Suite.
Perimeter scanning detects security vulnerabilities across the entire network. Web application scanning detects vulnerabilities in web applications of all sizes. Malware detection scans web sites for malware infections and threats. FreeScan is a free network security tool for business networks, and is limited to ten (10) unique security scans of Internet accessible assets. FreeScan provides a detailed report that can be used to correct and fix security threats proactively
First you need to be create a user account with your official account, it will give you 10 free scan. Login Now . now enter your Website URL or IP-address and choose your scan type.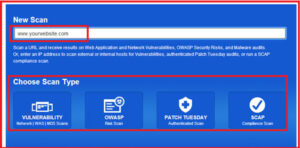 like in my case i want to scan one website for Vulnerability, so i select the Vulnerability option. Now it will start the Vulnerability scan , Web Application Scan and Malware Detection on a particular website.

Now when scan will it will give you report about available vulnerability.
Click on the Threat Report to see all the report.
in the Right pane, it will also show you the possible solution for particular vulnerability.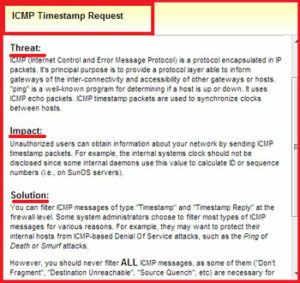 Enjoy Online Vulnerability Scan with Qualys FreeScan.
Also Check :- How to use Vega Web Vulnerability Scanner in Kali Linux
Hope you like my post.Free Online Vulnerability Scan with Qualys FreeScan. Please Share with others.