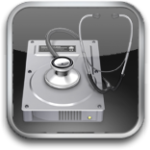 How to Install Disk-Utility in BackTrack5r3 ?
In Ubuntu & Mac , Disk utility is GUI tool to manage your hard-disk. By default it,s not comes with Backtrack, you need to be install it.Disk utility is a important application in computing, disk utility is tools for formating, partitioning, and manage harddrive or removable storage such flash drive/disk drive.
Ubuntu disk utility can do following activity :-
Benchmark Harddrive and Removable Device
Utility to check how fast your storage to read and write data, you can use this utility to compare a performance form one to another.
Smart data would check and show us the disk healty using attribute and its assessement. using his utility we can llook after harddrive temperature and bad sectors.
Today i am going to Show you how Easily you can Install Disk Utility GUI tool in BackTrack 5R3 ?
Open your terminal and enter the root@bt~# apt-get install gnome-disk-utility
Now go to System > Administration and open disk utility
Now you are able to view your hard-disk information in backtrack.
Hope you like my post How to Install Disk-Utility in BackTrack5r3, Please Share with others. For more tips visit my other website www.rumyhacktips.com