How To Self Host Your Own Videos on WordPress :-
WordPress is really awesome platform for blogging. You can also self host your own videos on WordPress. However it will consume Server Bandwidth , File Size limits and storage space and Slow-loading video or unexpected Pauses during playback.
First you need to be upload your videos on your web-hosting server with FTP. Use the Filezilla FTP ( Download Now ) client software for this job. Enter your Host address, username and password and click on the Quick-connect and upload your videos.
now right-click on the videos and select the File Permission and enter the numeric value 777 .
Now go to the Install new plugin section and install Add From Server Plugin.
Now go to the media > Select the Add From Server option > Find your video in WordPress Root directory and select the Current time and click on the Import option to import it.
now install the JW Player plugin
now you can easily insert this video in your post from the media Gallery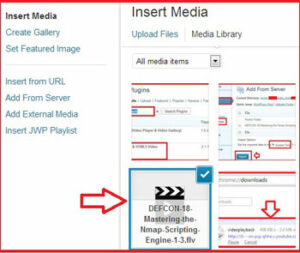 now your own hosted video is ready.
Enjoy your own self hosting video.
Hope you like my post.How To Self Host Your Own Videos on WordPress. Please Share with others.