If you own a smartphone, laptop or any other device that comes with a USB-C port like the one in the flagship Android phone or MacBook then you need to keep some charging cables with you. Honestly, USB-C is a total mess but luckily the market out there is full of different cables for different purposes. Some of them can help you transfer the data within a fraction of time, some cables can work as a rapid charger for your laptop and then there are some long cables that can help you charge your phone and other devices easily.
However, today we are here with a USB-C charging cable that you have never seen before. This cable is just exceptional in all the possible ways and it can be the best thing you'll have so far. Here by that cable we are referring to none other than Wibo charging cable that can come in handy for all the smart devices out there. Whether it's your MacBook, your Android smartphone or any other device, this cable is going to give you the best of it no matter what.
Special Features Associated With Wibo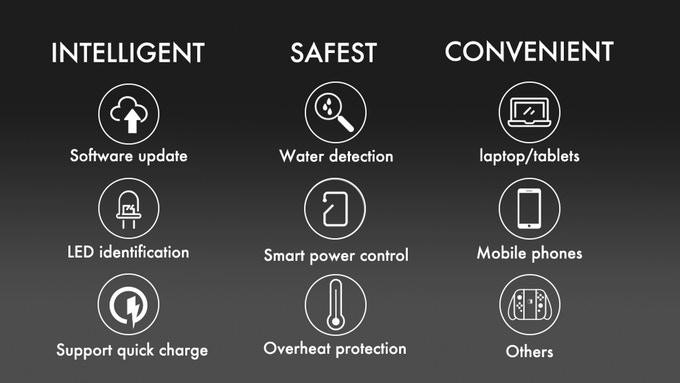 Wibo can be summed up in three words, intelligent, safe and convenient. If you are someone who is sick and tired of finding new charging cables every now and then, then stop looking further and just get wibo as soon as you can. It's one of the best charging cables till date which is exceptionally good and comes with a variety of features too. It can even serve you as a smart charging cable for your Nintendo switch which means that there is probably no device that wibo cannot charge.
This charging cable comes with LED identification and the best part is that it can help you charge your device or laptop within a short time period. Wibo is the safest of all the other cables available in the market and this can be said with 100% guarantee because it comes with a smart power control which means that your device will always be safe. The best part is that this cable comes with overheat protection and water detection too so again, there is nothing to worry about when it comes to the safety of the cable and your device too. Moreover, wibo is compatible with all the laptops and tablets especially the ones with a USB-C port and now almost everyone has a smartphone or tablet which is why it is a must have for all the people.
Rapid Charging
The reason why we keep on emphasizing and telling you about its rapid charging is because wibo specializes in this category. Whether it's your smartphone or your laptop, just use the wibo cable and you will see how your battery shows the sign of fully charged that too within a very short time. The accelerated charging speed of wibo is basically powered by Qualcomm Quick chargers which means that this cable is three times faster in charging than all the other cables in the world.
It Is The Safest
We've said this before, we'll say it again, wibo is just amazing in all the possible ways. And above everything, this cable is the safest to use. Wibo makes sure that your device gets the optimum charge needed. This cable is intelligent enough to detect the charging capacity of your phone or device and once you plug it in, it then utilizes the maximum power output capability from the adapter. With is you don't have to stress over the overheating or charging situation because wibo takes care of it for you.
Overall Verdict
In a nutshell, wibo is the best charging cable for all the USB-C ports out there. It's safe, it's cost effective and it comes with top notch quality so there is absolutely no reason why you shouldn't buy it.