Keeping food cold is your refrigerator's primary function and when it stops working the clock starts ticking on how long you have before your food goes bad. Here are some of the benefits of using same day refrigerator repair.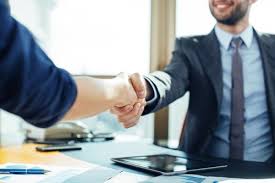 Everyone knows how annoying it is when things stop working. A refrigerator is no different and in some cases can be even more frustrating because its contents are vital and essential to your existence. Most people live on a budget and cannot justify spending money on extra items that are out of your normal list of expenses. Aside from the already annoying inconvenience of having to pay for refrigerator repairs the loss of food items can add insult to injury.
There are many repair companies out there who don't even make house calls and this greatly inconveniences customers. There are also companies who will perform repairs in your home but often times you have to wait for them to have an available appointment time. This is a better solution than moving your refrigerator and loading it up on truck and hauling it off but that still doesn't solve the problem of waiting.
Same day in home refrigerator repairs are the best way to keep your food in tact and alleviate some of your stress involved with a refrigerator repair.
Determining Which Kind of Repair You Need
Life is very unpredictable and can throw many obstacles your way. There is something called Murphy's Law which states that anything that can go wrong, will go wrong. This couldn't be more true when trying to plan a get together or event. It is situations like these that make Same Day Refrigerator Repairs a very helpful option for people in need of urgent repairs. Same Day repairs can prove to be slightly more expensive than other scheduled repairs due to the advanced timeline in which the repair is performed.
Characteristics of a Good Same Day Repair Company
With all of the new and modern appliances on the market refrigerator repair technicians have to be versed in a variety of different brands and types of refrigerators. There are many different functions that refrigerators perform today, some even have tvs built in so it is imperative that the company have the parts and the training necessary to perform a quality repair.
A good sign when looking for a repair company is great support and customer service. The repair company should be certified, licensed, and also insured in the unlikely case of an accident. Having the ability to work with gas or electrical appliances is also a very important detail to take note of.
Warranties also help the customer feel confident that their problem will be fixed and stay that way. It is important to see if the company you choose offers a warranty or guarantee of their work.
Final Thoughts
In conclusion, your needs will always dictate the level of service you require. If the situation is dire and urgent then Same Day service is your best bet when repairing your refrigerator.