Download Your Photos and Videos from Facebook :-
Facebook is one of the most popular social networking sites used in the world. We are sharing our photos and videos over Facebook. Have you ever thing about download this files for backup or other use.
Today i am going to show you How to download your photos and videos from facebook with default facebook option and Picknzip third party app.
1. Using Facebook default method :-
Go to the Account Setting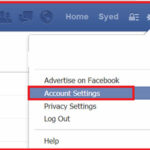 in the General option > Click on the Download a copy option to download your information.
now click on the Start My Archieve option to download your files.
now when your data is ready to download, facebook will give you the download link to download your data.
2. Use Pick&Zip :-
Pick&Zip is a web-based tool that works with any browser. It,s safe , free and very easy to use. It also lets you browse and save your videos and your friends photos.
Click on the Login option and login in your facebook account.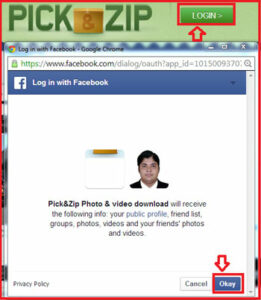 now you have the option for your Tagged , albums and your friends album option. click on the Select All option
then click on the Download option to download your photos.
3.  Use Friend Photos :-
Friened Photos is Google chrome web app offers you a streamlined interface for browsing/previewing and download complete Facebook photo albums.
Download Now
Also Check :-
Stop Your Friends Infecting You On Facebook
How to Backup your Web-Based Photos
Hope you like my post.Download Your Photos and Videos from Facebook. Please Share with others.