How to Connect GNS3 to the Internet ?
What is GNS3 ?
GNS3 is an open source software that simulate complex networks while being as close as possible from the way real networks perform, all of this without having dedicated network hardware such as routers and switches. Connecting GNS3 to the internet is just another step to bring your emulated network lab closer to real gear.
Today I am going to show you How to Connect GNS3 to the Internet using your WIFI connection or your present network connection.
Open your GNS with RunAsAdministrator and take one Router and one cloud. Initially in the Topology side it will show you red. Now from the Add link menu (cable connection icon) select the fast Ethernet and connect both router and cloud. it will show you " No inteface available , please configure this device ".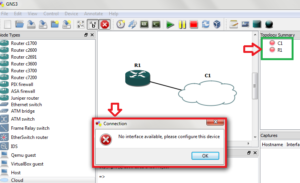 Nothing to worry about this error. Right click on the Cloud and select the configure option.
it will open your Node Configurator window. Now select Your Wireless interface or your Network interface.
that are connected with internet
Now right-click on the Router and select the Console option. it will open your Router IOS image file.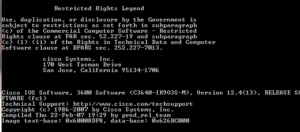 Now you need to be configure the interfaces to get IP-address from the DHCP server that you are connected. Configurations are as below.
R1# configure terminal
R1(config)#interface fastetherent 0/0
R1(config-if)#ip address dhcp
R1(config-if)#no shut
wait for second, it will show you IP-address assigned by DHCP server.
Now ping to 4.2.2.2 or any IP-address
Now You are able to ping, here first packet will be drop due to ARP Broadcast.
Other method is Using Loopback adapter.
Hope you like my post.How to Connect GNS3 to the Internet. please share with others.