Top Hollywood Movies on Hacking :-
Hacking films are really exciting to watch and who are passionate about hacking, they loves to watch these movies again and again. Hacking is an art for someone, for some it's fun. For many people, hacking small Email account is hacking and for some taking down a nation a hacking. For me, it's knowledge and it's safeguarding yourself from potential intruders and hackers. Personally I loves to secure the network.
Today I am going to show you Top Hollywood Movies on Hacking.
Hackers (1995) :-
A young boy is arrested by the US Secret Service for writing a computer virus and is banned from using a computer until his 18th birthday. Years later, he and his new-found friends discover a plot to unleash a dangerous computer virus, but they must use their computer skills to find the evidence while being pursued by the Secret Service and the evil computer genius behind the virus.
2. Antitrust-2001
A computer programmer's dream job at a hot Portland-based firm turns nightmarish when he discovers his boss has a secret and ruthless means of dispatching anti-trust problems.
https://www.youtube.com/watch?v=g6LEXXtEHwg
3. Firewall (2006)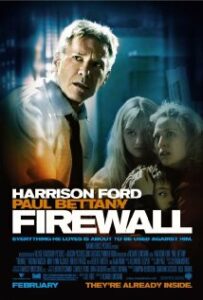 A security specialist is forced into robbing the bank that he's protecting, as a bid to pay off his family's ransom.
4. The Net (1995)
A computer programmer stumbles upon a conspiracy, putting her life and the lives of those around her in great danger.
5. Takedown (Year 2000)
This film is based on the story of the capture of computer hacker "Kevin Mitnick"
6. Swordfish (Year 2001)
A secretive renegade counter-terrorist co-opts the world's greatest hacker (who is trying to stay clean) to steal billions in US Government dirty money.
7. Pirates of Silicon Valley (Year 1999)
History of Apple and Microsoft.
8. Sneakers (Year 1992)
Complex but lighthearted thriller about computers and cryptography, government and espionage, secrets and deception and betrayal.
9. WarGames (Year 1983)
A young man finds a back door into a military central computer in which reality is confused with game-playing, possibly starting World War III.
10. The Social Network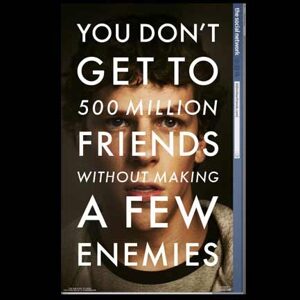 Harvard student Mark Zuckerberg creates the social networking website that would become known as Facebook, but is later sued by two brothers who claimed he stole their idea, and the co-founder who was later squeezed out of the business.