How to Create a Professional Survey :-
Business people, educators, government officials and others can benefit if they learn how to create a survey to collect a variety of information. Information on consumer habits, learning styles or voter sentiment can provide data to create road maps for more effective and efficient action for optimal results. Learn how to create a survey and use the results to improve performance in organizations.
Today i am going to show you How to Create a Survey ?
Go to the www.questionpro.com , create a new account or Login with your Google account. Now click on the Create a Survey Option.

it will show you three option " New Survey " ,  "Upload a MS Word Document " and " Copy a Survey Template ".
Click on the New Survey to create the new survey. Enter your Survey name , Folder name and select your theme. then click on the Create Survey option.
Now go to the Edit Survey option. Click on the " Add a question to the Survey option " Now enter Enter your Question Test and in the " Answer option " choose your answer option Like yes , no or other option. Click on the Save Question option.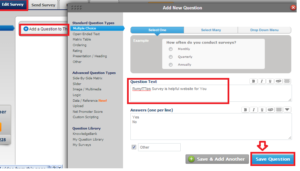 now your survey is ready , Here you will get the Survey link , You will add Titile & logo and customize option.
Now share your Link
You can easily monitor your survey report with your question pro account dashboard.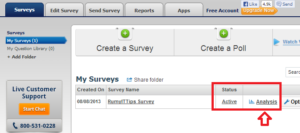 Click on the Analysis tab to see your survey report.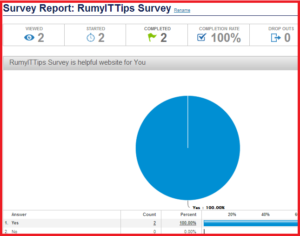 Also check http://www.zoomerang.com/ for Creating survey.
So, Enjoy your Online survey.
Also Check :-  How to Use Microsoft Outlook to Conduct Surveys
Hope you like my post.How to Create a Professional Survey. Please Share with others.