Whatever your marketing views and preferences are, our society is driven by digital technology and nowadays nothing comes close to digital signage in matters of customer reach, precise targeting, effectiveness, data analysis, ROI and limitless creativity. Getting a digital signage project up and running means an unprecedented boost in customer engagement, sales, impulse purchasing, brand awareness, motivation to action, precise targeting, analysis and data collection, customer satisfaction levels and much more. Digital signage will turn the city, country or the whole world into your personal advertising agency, so there isn't one reason not to start using DS now. Scroll down for our list of 5 things you need to know before you launch your digital signage.
#1: Choose the right digital signage software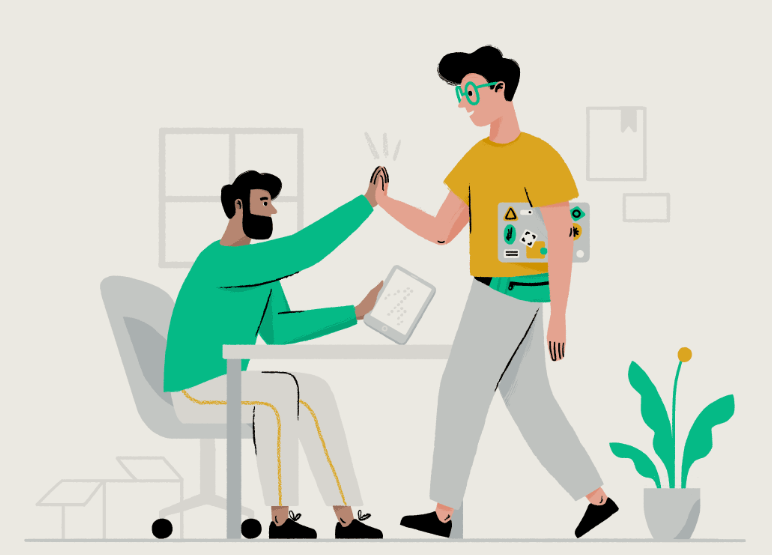 Choosing the right digital signage software is as important as choosing your team, if not more so. It's vital you spent time researching the market for the right DS software partner that will be able to specifically meet your needs. Don't go for the most expensive or the most famous, more often than not you'll be left will a lot of unnecessary functions and features, and you will be paying for all of them. Instead, think of your goals, pinpoint what your software should be able to do for your company and consider only those who meet your requirements.
For example, Kit Cast TV digital signage software provider has checked all of the boxes for us. We can easily manage content through our huge network that spreads across multiple locations, it is intuitive and very easy to use, video and social media streams are easy to set up, the software offers beautiful modern designs and we can operate our screens with Apple TV media players, which was our one non-negotiable. This kind of approach will guarantee you'll find exactly what you are looking for, though, to give you a general idea what to look for here's a list of your essentials for DS software:
Should be able to display different types of content: text, images, videos, and interactive content.
Have the capability to use main media formats.
Allow for remote management.
Should be able to handle expanding network.
Should be safe and secure.
     Should allow for use of new web- and mobile-based technologies.
#2: Assemble your dream team
Building a successful digital signage team should be a priority. Though great DS software takes care of a huge chunk of work, there's still a lot to be done and no stone should be left upturn. HR, accounting, network administrator, qualified IT personnel to oversee the network, address security concerns, carry out software updates, etc. Finding a qualified and knowledgeable team for screen installment is necessary. They should be able to properly secure the screens, know how to hide and protect the media players so they are out of sight, locked and won't be stolen and/or replaced.* You need to hire people to produce professional content, look for the video production services and photographers as in 2019 there isn't a way to attract and engage customers without custom images, videos and well-written texts. Make sure to think about marketing, communications, purchasing, etc.
*Our software provider also offers physical installation. Kitcast has an implementation squad to mount the displays and media players.   
#3: Know your competition
To make a big impact, attract, engage and compete you need to know what else is out there. For example, if you have put a couple of digital displays in POS in your store and you are competing with a retailer that uses in-store navigation, digital mirrors, digital window displays, intelligent stock control, interactive DS for data analysis and invests in the DOOH throughout the city, then you have already lost.  Digital signage is versatile and creative, there's always a way to have an edge over your competitors, be more innovative and agile, you just need to know what is your competition up to.
A great example of how to compete is exhibited in the DOOH Mecca – Times Square. The whole Times Square is nothing more than screens and yet, you will remember every single one of them. The iconic seven stories high NASDAQ LED display, the American Eagle Times Square with the outstanding fifteen thousand square feet of LED signs or the unforgettable 3,685-square foot wavy LED ribbon screens on ABC's "Good Morning America" Supersign. It is the perfect example of how to effectively step up your game and get noticed even if it seems impossible.
#4: Know your audience
Digital signage is an ever-changing digital industry that rapidly evolves and adapts to its audients. 2019 has brought us new biggest demographics and your digital signage strategy needs to be written for the post-Millenials crowd. Generation Z a.k.a. iGen is a cool 65 million of US population and by next year they will account for the 40 present of all consumers in America. The average iGen rep has the attention spend of 8 seconds, watches on average 68 videos a day and lives on social media. They are tech-oriented, image-driven shoppers. With DS you should be able to engage your customers with effective micro-moment strategy, UGC, live–streaming, interactive software and high-quality video content as anything less than perfect won't work to your advantage.
#5: Content is KING
It has been more than 20 years since Bill Gates has published an essay titled "Content is King" on the Microsoft website. Nothing has changed; it is still a determining factor of success. Same content rules apply to digital signage: less should be more, to get your message across – think of a right place and time to showcase it, your content can't be boring, calls-to-action are still a big deal, results come with practice. Good content means your DS will succeed. To get the most out of your digital signage build a mindful goal-oriented digital signage content strategy, write content for your target audience, keep it concise, be creative and put tons of effort into your visuals.