WordPress SEO Tips to Increase Search Traffic :-
SEO (Search Engine Optimization) is the activity of optimizing Web pages or whole sites in order to make them more search engine friendly, thus getting higher positions in search results.
There are many ways that you can increase traffic to your blog with search engine optimization (SEO), but if you use WordPress as your blogging application, then try the following methods :-
1. Change the Permalink Structure
The permalink structure is one of the elements that the Blogger platform doesn't allow modifications on. The good thing for us WordPress users is that here we have full control over that aspect.
You will find the permalink settings under Settings > Permalinks. The default permalink is ?p=<postid>, but I prefer to use either /post-name/ or /category/post-name/.
2. Customize Image Titles and Alt-Tags :-
You may not realize this, but images can generate a TON of traffic from image-based search engines (Google Images for example).
If you want more of this traffic, you must learn how to optimize your images to score some of this traffic. When you see a picture of a baby crying, you instantly recognize what's going on in the picture.The problem is, this instant recognition isn't possible for search engine spiders at this time. Instead, you must help the spiders understand each of your images.
Check my article Using Photoshop for Search Engine Optimization of Images .
3. Speed up Your Blog's Page Load Time :-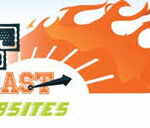 When new visitors come to your site, the first thing they notice is the load speed of your website and then the design of your website.
Even if you have a good content website, if your page doesn't load fast enough, visitors might leave before they see your website design. Fast website is also too much important for Search Engines.
Check my article How To Speed Up WordPress Load Times .
4.  Author highlighting :-
With Google authorship Your content is protected , Your articles are better ranked by Google , Your articles get a higher click-through-rate because they look so nice , You get credibility and greater social prominence and You get author stats in your Webmaster Tools.
Please check my article Get Google Verified Authorship for Your WordPress Blog .
5. Add a Related Posts Widget :-
Related Post widget is really important for linking your other post. it will give you your user to read more stuff on your blog. i recommend link-within Plugin for this purpose.
6. Use an SEO Plugin :-
Many WordPress plugins are available that help you automate SEO processes and boost your search rankings and traffic. A great option is the WordPress SEO by Yoast  plugin, which enables you to identify your target keyword, create a search optimized post title, enter a custom description, and include a list of related keywords. It's easy to set up, and it's very effective.
You can easily understand, How search works with this YouTube video by Matty Cutt.
Hope you like my post.WordPress SEO Tips to Increase Search Traffic. Please Share with others.