Best Alternative Browsers Based on Firefox :-
If you find the latest version of Firefox slow and unstable, Why not try a close but faster alternative ? In my today article i am going to show you Best browsers based on Firefox .
Best Alternative of Firefox :-
1. WaterFox :- 
Waterfox is a high performance browser based on the Mozilla Firefox source code. Waterfox is specifically for 64-bit systems, with one thing in mind: speed.
Features:- 
Compiled in Intel's C++ Compiler
Intel's Math Library
Streaming SIMD Extensions 3
Advanced Vector Extensions
Jemalloc
Profile-Guided Optimisation
/O3 Switch
100% Extension Compatibility
64-bit Plugin Support
Future Proof!
2. Pale Moon :-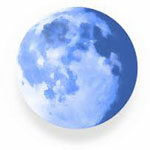 Pale Moon is an Open Source, Firefox-based web browser for Microsoft Windows, focusing on efficiency and ease of use. Make sure to get the most out of your browser!
Pale Moon offers you a browsing experience in a browser completely built from source with carefully selected features and optimizations to maximize the browser's speed*, stability and user experience, while maintaining compatibility with the thousands of Firefox extensions you have come to love and rely on.
3.  K-Meleon :-
K-Meleon is an extremely fast, customizable, lightweight web browser based on the Gecko layout engine developed by Mozilla which is also used by Firefox. K-Meleon is Free, Open Source software released under the GNU General Public License and is designed specifically for Microsoft Windows (Win32) operating systems.
4. Epic browser :- 
Web browser based on Mozilla Firefox, customized to the taste of Indian users. It includes several preinstalled widgets such as social networking, chat clients and more.
Epic includes built-in protection against thousands of Tracking scripts, tracking Cookies and other Tracking agents, Ad networks and Third party widgets.
5. CometBird :-
CometBird is a powerful and fast web browser.
The outstanding CometBird Web browser is secure, speedy, and totally free; its specially designed features will change the way you use the Web. The upgraded version is even more effective in both performance and privacy protection.
The bookmarks auto-synchronizer enables you to use same bookmarks collection anytime and anywhere; Thousands of customizing options are available for personalizing your own CometBird; Powerful security and privacy protection techniques will create a clean browsering environment for you; and its unique password manager and smart address bar will facilitate your browsing and logging in process.!
Enjoy these alternatives.
Hope you like my post.Best Alternative Browsers Based on Firefox. Please Share with others.