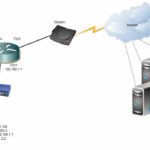 How to Create a Network Diagram :-
Network diagram is always important to understand the network design. Suppose you join any organization as Network administrator and organization don't have any layout for running network. believe me without proper network diagram you are not able to troubleshoot the network problem. so in this condition network diagram is always important.
First you have to be understand used icons for Network Devices.
There are lots of software available for Network diagram like Microsoft Visio , Docusnap ,LanFlow, Edraw ( Download Now ) etc. But personally i like Edraw, Edraw is best of this job. Check the Comparison of network diagram software  .
Edraw Network Diagram Software is ideal for network engineers and network designers who need to draw detailed network documentation. Edraw Network Diagram is light-weight, yet incredibly powerful, and can be used to create the following network diagrams: basic network diagrams, Cisco network topology, logical network diagrams, physical network diagrams, LAN diagrams, WAN diagrams, LDAP, active directory and lots more.
With Edraw you can easily create your network Diagram with below mentioned templates. 🙂
Now lets start, I want to create one network diagram for Basic Configuration required to access Internet through Cisco Router ,
Open your Edraw program and click on the File > New > Select Network in Template Categories > Now select your Template > In the right-pane side you are able to view the description of particular template > then click on the Create option to create your network diagram.
now you have all the icon in the right-pane side with their categories or use search tool to search your device, Now you need to be just drag and drop on the blank canvas.
now save your file as JPEG.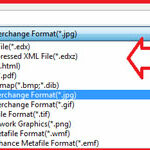 Enjoy your Network diagram with Edraw.
Also Check :- Get Started With Microsoft Visio 2010 professional