How to install windows 7 or Linux on preinstalled windows 8 :-
Windows 8 comes with a new feature named Secure boot, which is preventing other OS like Windows old versions , Linux distributions on the Pre-installed Windows 8 certified PC. Any other OS without the proper signing key will be deemed as "unauthorized" and won't be able to boot up. The way to go about it is either install an OS that comes with the appropriate signing key or disable the secure boot feature altogether.
Today i am going to show you How to install windows 7 or Linux on preinstalled windows 8 ?
To install Windows 7 or Linux, you have to disable Secure Boot from BIOS ,disabling secure boot requires tweaking your own computer's BIOS.
1. Access your Charms bar (Win+C). Click the "Settings" charm
Within the "Settings" charm, click "Change PC Settings." Select "General," then click "Restart Now" under "Advanced Startup."
Now you have the Choose an option window, here select the Troubleshoot option.
Now select the Advanced Options here.
Now here select the UEFI Firmware Settings option.
now in the UEFI Firmware Settings, click on the Restart to restart.
Now you have the BIOS option, Select the Computer Setup option.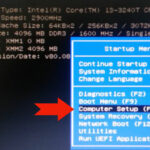 now navigate to Security  and select the " Secure Boot Configuration " option. this setting will be depend upon your manufacturers. if your BIOS don't have same setting then search for secure boot.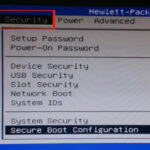 here press the F10 key to accept it.
now you have disable Secure boot option here and Enable the Legacy Support option here.
Now navigate to Storage > boot order and select your Boot device.
now you are able to install Windows 7 or Linux on preinstalled Windows 8 PC. 🙂
Also Check :-
How to Enable Concurrent Remote Desktop Sessions in Windows 8
How to Reset/Recover Forgotten Windows 8 Password
How to Solve Bad Pool Caller Error in Windows 8
How To Install Windows 8 From a USB Device
How to add the best Windows 8 features in Windows 7
Enable F8 key and Safe Mode in Windows 8